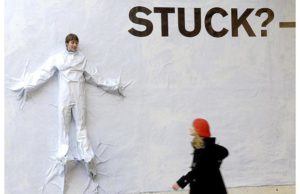 Eleven years ago, John Assaraf, of the book and movie The Secret, was my mentor for two years. I did everything he recommended to grow my business and create more money in my life. I listened to all the calls, was involved in my mastermind group, went to all the live events, applied meditation, affirmations, dream boards, all the mind and quantum science that he taught and still I wasn't having the results I thought I should be having like some others in the group. Just like you, I'm smart, creative, intuitive, intelligent, self-motivated, entrepreneurial-minded and results-orientated and I felt that something was wrong with me because the 'Law of Attraction' wasn't working for me.
In this video I talk about the real reason things are not "happening" for you, even if you have been putting all the time and effort into practicing to be successful.
I hope the video will encourage you to keep going!
As always, if you have any questions or concerns contact me either directly or post your questions in the comments.
Live your Turned-On life,
Marilyn