Tapping Into Wealth Summer Solstice Special
"I'm not supported and never have been", I'm here to SUPPORT you!
"I don't know "HOW" to change my money challenges", I DO!
"I don't feel I'm good enough, perfect enough, or worthy enough to have the money
and freedom I desire", I'll prove to you THAT'S NOT TRUE.
It's not your fault you are where you are today financially;
it's your childhood programming that is creating your reality today.
NOW is the time to heal and change your circumstances so you can live a wealthy and turned ON life!

It is my desire to offer you tools and coaching that will shift your negative programming quickly
after it has been unveiled to you through Your Money Map session.
  I've created this affordable package, 4 customized coaching, tapping and healing sessions
related to your savings, debt, income and income goals.
Join me for 4 weeks, while I guide you to walk a new,
more focused and easier path that honors who you really are and
what you're really capable of creating in your life.
It is time to STOP your Suffering & Struggle and CREATE on PURPOSE!
SUFFERING IS NOT your life purpose!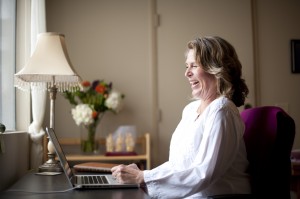 4 weeks Tapping Into Wealth Includes: 
4x 60 minute Skype wealth coaching sessions
A recording of each of your sessions
Support in-between each session as needed
If you haven't already taken it with me, add a 90 minute Money Map Session,
Your investment in yourself Now
Normally $900, Special $500
You must purchase Tapping Into Wealth Special
coaching package in full
by 

midnight PST

, 

June 30, 2015
Only 10 spaces available.

I've never done this before and I only have 10 short term coaching spaces available.
I usually work a minimum of 3 months with my clients but I cut the price in half for this special.
This is for those of you who are ready to invest in yourself and your future financial success, 
who need a stepping stone to the longer, deeper, dive support and transformation.
(For those of you who know NOW is the time to invest long term transformation coaching to
Create Your Wealthy Turned ON Life ,  call 805 883-8598 to have a discovery session.)
You can start your coaching session whenever you like.
Busy for the summer, start in September or after!
Remember this offer ends 

June 30, 2015