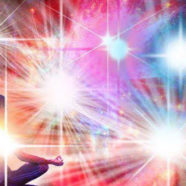 In 2015 I see you embodying the magnificence you hold within you. I see you imagining your wildest dreams coming true and manifesting them all  while positively influencing humanity.   I imagine you being the Rock Star, the Queen, the Leader, the Hero, the Creator of your Life.   I can see and feel the joy, love and pleasure you create for yourself and everyone around you.    Can you?   What can you imagine?   Can you create yourself anew? ~ Let go of what was ~  and DARE to be OUTRAGEOUSLY YOU!    YES you CAN!       TO BE CREATIVELY BOLD takes personal power and courage.   To b pass your...
Read More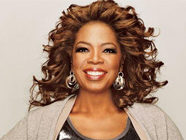 ~ Oprah said: "You are responsible for your life. And what is your life? What is all life? What is every flower, every rock, every tree, and every human being? Energy! And you are responsible for the energy that you create for yourself and you are responsible for the energy you bring to others. ALL LIFE IS ENERGY, and we are transmitting it every 
moment. We are beaming it…little tiny signals, like radio 
frequencies, and the world is responding in kind." Ask yourself, "What energy are you bringing to your life?" "What signals are you sending?" ~  on her...
Read More