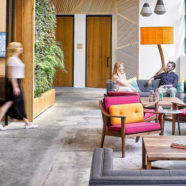 Are you feeling overwhelmed and/or anxious at work?
Do you take on everyone's energy in the office?
Do you feel frazzled because there is too much going on?
Do you get stressed when you have a lot to do in a short amount of time?
Do you have a rich complex inner world?
Are you aware of all the subtleties in your workplace?
If you answered yes you will want to listen to the short video I made for you below and learn how
you can stop your overwhelm and anxiety.
Daily Practice:
ground yourself
feng shui your mobile home YOU + Your energy field
put up a boundary to keep yourself from taking on other peoples energy
give back energy that isn't yours
manage your mind…don't let it run away with stories
create an office environment that nurtures you
Let me know if you have any questions and how this daily practice works for you.
*Please share this if you found this helpful for yourself*