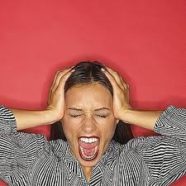 The holidays are coming up fast and already people are feeling stressed and anxious! I am going to be sharing transformational steps, tools and support with you that will help you make this holiday season more joy filled and less stressful.
First lets get clear on what are some of the common stressors:
Perfectionism, wanting everything to be perfect
Being social when you don't want to be
Feeling unsafe at family gatherings
Sacrificing your happiness to make others happy
Scheduling the holiday "to do's" into an already full life
Not having the funds to create the holiday you'd like
First step: It would serve you to get clear on:
1. What do you want your holiday to feel like mentally, physically, & spiritually?
Examples: Calm, fun, peaceful, joyful, meaningful, deep connection, spiritual, creative, abundant…?
2. Take the answers you got from answering #1 and now decide what would have to happen for you to have those emotions durning this holiday season?
Examples:
peaceful=I will take 5 mins. everyday to meditate
fun= I will invite friends over for pot luck, egg nog and caroling,
creative= I will gift my family & friends with my written/painting/music/dance/video expression of how I SEE them (gifts, uniqueness, strengths..) and how grateful I am for them being in my life.
Feel free to share your answers because they will help others…and ask me specific questions and I will make sure to answer them.
Next step coming soon: a guided audio meditation for stress & overwhelm + next step for you to take.
Do your homework! This works!
To Your Magnificence!
Marilyn