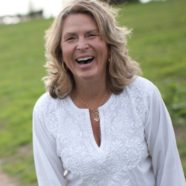 A Starseed Pioneer is someone who goes into new territory to find information that serves others and bring it back to them. As a pioneer you are seeking valuable information that will better people's lives and/or mother earth. You are not a follower, you are an independent thinker and explorer. You are usually mentored by other Pioneers out in front of you learning and combining information.
Ways to know if YOU are a Starseed Pioneer!
From a young age, you were fascinated with a subject that you instinctively pursued because you thought it would be valuable information.
You are not a follower. You like to lead your own movement, exploration, adventure, research…and not be constrained by anyones else beliefs.
Influencer, Innovator, Healer, Creative and Leader…people follow and trust you.
You are drawn to share your finding with others to better humanity or the planet.
You can feel misunderstood and lonely — the majority of the population is not interested or understands your interests until it becomes common knowledge, as you are ahead of the times.
You can't stop yourself from pioneering. Your instincts and seeking are too strong.
If you read these and feel that you are a Starseed Pioneer, know that you are not alone. There is a community of people out there looking for you — starting with me!
If you liked this article, I recommend you check out 3 Reasons Sensitives Make Great Leaders!