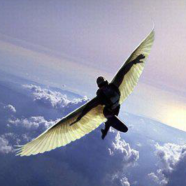 Last week I went to Boston to attend one of my mentors, Margaret Lynch's Ignite event.  One of her presentations on earning strategies for people who need money NOW. She shared how entrepreneurs can get caught up in the details of business and not be taking the important actions that are necessary to make money NOW, because of their money programming.
As Sensitive Creatives entrepreneurs growing a passionate business can feel overwhelming, unsafe, and really challenging. We are usually drawn to share our gifts with the world, not attracted to creating a business. So we don't always feel enthusiastic about the business learning curve and we shy away from the most important factor in business SALES=Being seen and heard + building relationships.
Sales scares us because we have negative childhood programming around money and our self-esteem that reflects whether we are good or perfect enough or even worthy to receive what we desire and be financially rewarded.
We literally don't know our value and brilliance. We are afraid of being discovered as a fraud, being judged and critizided, abused or threatened, or being abandoned by friends and family.
The PAIN of money is layers deep and miles wide. We don't want to go there. This is why it is so hard for us to take our businesses to the next level because it requires us to personally to do our inner work of valuing what we do and who we are (both shadow and light work). For many of us who haven't done our inner work that is a very painful and scary place to go, because our limiting childhood programming is that we are broken,  not worthy, not deserving, weak, shy, different, alone…etc.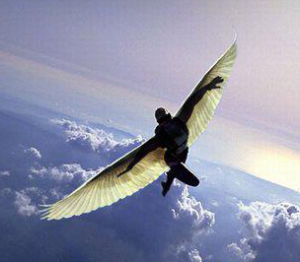 Here is the thing, we are SO MUCH MORE THAN WE CAN EVEN IMAGINE RIGHT NOW!  We are in our own way of taking off and soaring in our business and shining in our life! We've got gifts, genius, talents, products, services…that the world needs and we are here to deliver it our way.
AND, if we can't get out into the public, out from the safety of hiding behind our computer in your office or home…
THE WORLD WON'T KNOW OUR GIFTS AND THAT WE EXIST SO THEY CAN HIRE US TO HELP THEM SOLVE THEIR PROBLEM.
I believe we are here for a purpose greater than paying our bills and living a mediocre life.
We are challenged in this life to spread our wings and soar where our creative genius desires to go and
it is our responsibility to clear whatever is in our way for our highest good and express it in the world.
We sabatage ourselves with many programmed unconscious and habitual buts:
yes, but it's impossible

yes, but I'm not good enough

yes, but I'm or it's not perfect, yet

yes, but I don't have money

​yes, but I don't know how

yes, but I'm different

yes, but I don't deserve…

yes, but I'm afraid, worried, overwhelmed,

yes, but I need…to loose weight, clean my house, clean my office, build my website first…..
Here are 3 KICKS in the "BUTS" to get you money/clients NOW:
GET OUT, CONNECT AND SHARE YOUR GENUIS 2x a week




Get out of your office and away from behind your commuter and net-work! Attend workshops, join a BNI or Leads group, have a table at an event, give a talk or speech, connected with others is related fields, find your hubs where your clients hang out or pass through…

Know the problems you solve, who you solve them for and be able to articulate it clearly; the painful "before picture" of their challenges and the benefits of working with you "them soaring". Go where your clients hang out and talk and share with people what you do to solve their problems. Let people know! Attend events, parties, workshops, volunteer, join associations….

GET SUPPORT FROM SOMEONE WHO KNOWS MORE THAN YOU




We only know what we know.  To learn to spread your wings and soar higher than we know how takes support because we have deeply engrained beliefs, feelings, traumas and thoughts that keep us stuck and are unconscious.




Soaring takes kicking the inner "BUTS" consistently out of our way.Myself and every top personal development person will have MANY mentors, coaches, advisors and support systems to hold and guide us while we expand our reach and strengthen our hearts and wings.
It takes a lot of energy to soar consistently. Your inner work will reveal your life force and soul energy and will light up and expand your capacity to live a turned ON life giving you the confidence and courage to go where you're called and have never gone before!
The Universe needs you to be YOU, it is your time to SHINE & SOAR, so kick your "BUTS" out of your way and create what you deserve and desire!