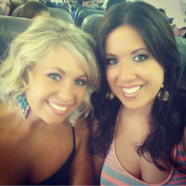 Sarah and Samantha, Co-founders of Never Be Average (www.neverbeaverage.com), shared with me what it means to be in a "real" loving relationship, with ourselves, friends, family and significant others. These two sisters are on a journey to change women's lives, to motivate and inspire women to fall in love with themselves and to find internal validation for long term happiness. Learn how the community these sisters are building can support you in being strong, brave and courageous like Sarah and Samantha when you feel 'less than…'
On this Millennials & Money Cafe podcast we talk honestly about the realities of being human and in relationships today and what is necessary to find happiness beyond our unhealthy childhood beliefs and family programming. You'll learn what to do when the rug gets pulled out from under you through betrayal, abuse, or self abandonment. Learn how to find the right friends and partners and so much more.
The dynamic duo just released their new e-book "So What Now? 8 Tools to Help You Start Living Your Best Life Now" available on Amazon Kindle. Make sure you check it out!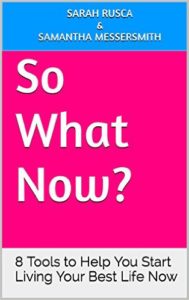 Live your turned ON life!
Marilyn
Podcast: Play in new window | Download (Duration: 48:48 — 67.2MB) | Embed
Subscribe: RSS