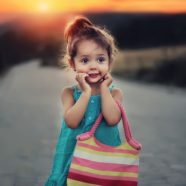 I have created an energy healing for you that is a combination of inner child work and Ho'oponopono prayer that I have found to be a very powerful healing process.
Ho'oponopono is a Hawaiian practice of reconciliation and forgiveness.  Inner Child work is imaging yourself giving your inner child what s/he didn't receive as a child.
You are to compassionately and lovingly observe your inner child as the adult, creating a SAFE place for them to express themselves, so they don't have to hide out or feel abandoned any longer.
The healing through this process can happen on many levels; emotionally, physically, mentally, financially, spiritually… It is a very personal journey of letting go, forgiving and healing.
Your experience will vary every time you listen to this audio guide. Make a practice of listening to this audio to connect with your inner child until it becomes a habit and you do it daily on your own.
You will be guided through this healing in this audio which is 18 minutes long. 18 minutes can change your life!
Podcast: Play in new window | Download (Duration: 18:00 — 24.9MB) | Embed
Subscribe: RSS