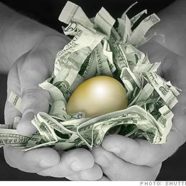 Click the above link for The Starving Artist Syndrome podcast
to learn how to override the starving artist syndrome with my guest Jessica Serran.
We'll go through tapping sessions to help you clear emotional blocks around the vow of being invisible and honoring owning your gifts and allowing them to be seen and appreciated by your audience in the world.
It is your beliefs about your worthiness, your abilities and the messages that your family and society have projected onto you that keep you in the "Starving Artist/Creative Syndrome"  it has nothing to do with money or  having to suffer or sacrifice yourself.
~ Marilyn O'Malley
This week Millennials & Money Cafe call was about Overcoming the Starving Artist/Creative Syndrome and Owning the Value of Our Gifts. While preparing for this call with my guest, artist, guide, and Psycho-Cartographer, Jessica Serran we discovered that there was so much more to this topic than we ever could cover in one call.  So we crammed as much information and solutions as we could in this tele seminar training. This is an emotional topic that we have bought into as the truth and Jessica and I help you see how your beliefs are keeping you broke, stuck and challenged as a creative.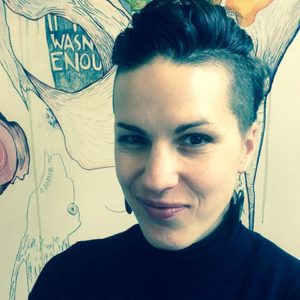 The value you give your creativity and talent is connected to how deserving and worthy you feel to receive the rewards it offers you through the exchange of appreciation, pleasure and payment for services. If you don't feel "good enough" or "worthy of receiving" you will give away your product or services for free or for very little.
You are a starving artist/creative/entrepreneur in the eyes of society if you are an "unconventualy creative." This is such old thinking! If this were true we wouldn't have Apple computers/watches/phones, FB, Oprah, or successful independent film makers, musicians, authors, painters, sculptures all over the world today.
But this belief and mindset is running like a quiet virus and I want to STOP IT.  What does fitting in get us? NOTHING – BORING!  If you are an artist/creative who believes you have to sacrifice your material well-being or rebel against your family in order to focus on and achieve success, wake up and smell the bull-crap. This outdated, yet still current psyche is a long time ago group consciousness gone romanticized.
WATCH WHAT YOU BELIEVING THAT IS NOT TRUE!
THERE ARE MANY WEALTHY UNCONVENTIONAL CREATIVES AND ARTISTS.
(Rembrant, Charles Dickens, Andy Warhol, Steve Jobs, The Beatles, Deepak Chopra, Oprah…)
THEY BECAME SUCCESSFUL AND WEALTHY BY NOT DRINKING IN THE NEGATIVE COLLECTIVE  COOL-AID THAT WOULD LIMIT THEIR ABILITY TO BE CREATIVE. THEY UNDERSTOOD THEY WERE UNIQUE AND HAD VALUE TO OFFER WHETHER SOMEONE AGREE WITH THEM OR NOT. THEY VALUED THEMSELVES AND HONORED THEIR GIFTS AND PASSIONS!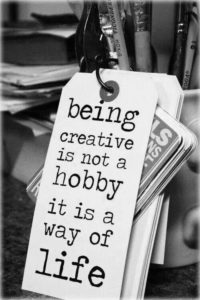 Discounting yourself in order to express your creativity is not a healthy or productive option.  You need money to survive and money is there to support you in expressing yourself into the world. Money is not here to take you down. Giving all your disposable income towards your art projects without meeting your own needs first is sacrificing your well-being, your life force, your power and abilities to impress the world.
Your lack of pleasures and appreciation takes away from your power to create what is really wanting to be expressed through you. It keeps you small and blaming lack of success on money, society, others rather than on your ability to be powerful and valuable.
If you believed that you could make money doing what you loved, you were supported and that money was there for you, What would be different in your life and in your creative ability?
What possibilities and dreams would you aspire to create if money weren't an issue?
For some of you are rebelling against your family and/or society. You're rebelling against their limited thinking, that you can't do what you love and make money at it, so you are going to "show them" it can be done, even if you have to die doing it! Here, you've made the battle with the family more important than YOU and realizing your passion/dream. You've made being right more important than the creative talent you are here to share with the world and it negatively influences your decision making.
Another version of the starving artist is when you believe that your creativity is just a hobby and you don't value your talent or gifts as worthy of becoming a business. Creating is a luxury and you deprive yourself of your creative expression until everyone else is taken care of. So you are creating late at night or on weekends. When you are not creating you are dying inside and feel resentful of those closest to you. Something feels off and you can't explain it. Life just doesn't feel as exciting and pleasurable as when you are creating. You haven't fully realized that being creative is YOU, your fuel, your calling, your expression, your power, your life line, your value…. and it is your purpose on this planet to create!
Your purpose is your pleasure! It is your calling to live your pleasures!
No one is like you! No one else can know what that means for you and you can't know that for another.

This starving artist syndrome is not only in fine artist but runs through any creative individual; writer, musicians, inventors, innovators, entrepreneurs, visionaries, designers, film makers, healers…
I'd love to hear if this was helpful or your thought or comments.
Would you like more on this subject?
For more podcasts check out Millennials and Money with Marilyn O'Malley on iTunes for more podcasts.
Live a turned on life!
Marilyn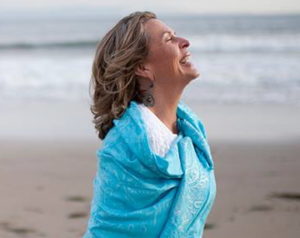 Podcast: Play in new window | Download (Duration: 1:10:04 — 12.2MB) | Embed