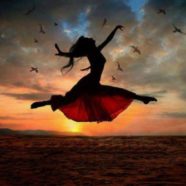 There are only 2 fears that you are born with, the fear of loud sounds and falling. All your other fears are learned from your environment. I'm going to share with you how to overcome your worst fears with love in the video below.
All your learned fear is,
False
Evidence
Appearing
Real.
Your fears keep you feeling disconnected and out of love and sync with yourself. Overcoming them helps you build your faith, trust, connection and love.
Our fears (beliefs) direct our choices and actions, limiting us from experiencing new potential and blocking us from living our passions and purpose. By learning to recognize your fears you can override them and make new choices that support your success in all areas of your life.. In the video below I share with fears you may not realize are holding you back, steps to move beyond them and how to feel supported and loved instead of fearful.
I'd love to read your comments and if you found this valuable would you please share it with others who may find value in it also! Thank you!
Loving you