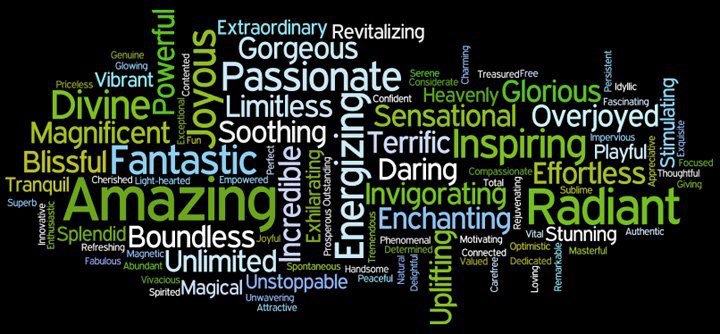 Your Life Vision

for Sensitives, Creatives, Wayshowers, Starseeds…
 A 7-day online course
 Improve the quality of your life ~ you will feel more fulfilled and happy!
Vastly accelerate the evolution of your life with more alignment and flow.
Learn what really matters to you and see the limiting beliefs that are keeping you from having them.

Create a clear blueprint of your life to use as a guide in decision making and where to put your focus. No more guessing.

Start living the life you want, not what others think you should do/be/have.

Know next-step strategies to move forward.
It is my intention that Your Life Vision will deepen your self-understanding and clarify what living an extraordinary life would look and feel like for you. I want to help you live the life you want to live, not just the life you feel like you "should".
At the beginning of each video, I guide you through a meditation that helps you make the most of each lesson.
Day 1: Your Character & Your Personal Growth
Day 2: Your Love Relationships & Your Social Relationships
Day 3: Your Adventures & Your Environments
Day 4: Your Career & Your Professional Growth
Day 5: Your Self-Care & Your Family and/or Parenting Life
Day 6: Your Spiritual Life & Your Creative Life
Day 7: Your Community & Your Legacy
In each category we will cover:
Your beliefs about the category
Your vision
Why this is important to you
Strategies to achieve your vision
Each of these categories interacts with the others, positively influencing one and another.
At the end of this course is a guided visualization to anchor you energetically into your life vision.
$197
$50 off coupon till the end of Feb. 2020 Put BLESSINGS as the code
---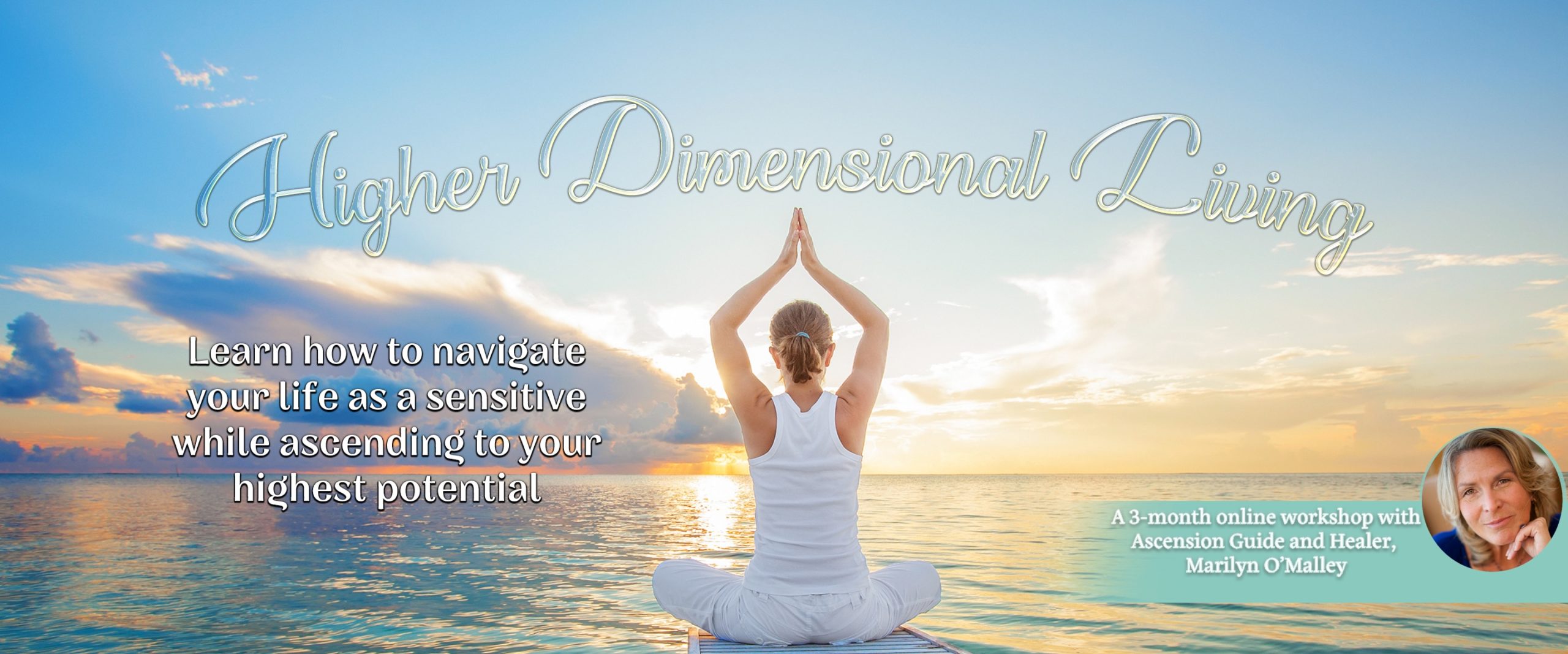 Discover how to evolve your life, heal your limiting programming and traumas, and manifest the life you came here to create with more peace, joy, and love…
12 Weeks, Thursdays February 6th – April 23rd, 2020 6:00-7:30 pm PST, 9:00-11:00 pm EST
Live Streaming on Zoom
See if you relate to any of these challenges:
Since childhood, you've had a feeling that you have a "BIG" mission. You may have no idea what it is but it comes from deep inside you. If you're not living your mission you may feel depressed, unfulfilled, and like you're not doing enough…even when you are doing a lot!
You're very empathic; you pick up on other people's emotions around you and take them on as your own. If you don't know about empathy you may think all these emotions are all yours. This can make you feel crazy, out of control, confused ,and sick, as well as wanting to hide out because you feel better when you're alone.
You may not feel at home in your body and/or on Earth most of the time. As a result, you leave your body or shut down and space out. You start to think a lot about feelings rather than feel them.
The world around you can feel heavy and painful, both emotionally and physically. You find yourself avoiding new experiences, hiding out, limiting contact with others and/or think about leaving the planet.
You feel misunderstood and disconnected from others. You can't relate to those around you or you're the black sheep of the family…
You may feel out of control because you feel obligated to help others with no self-care for yourself. You may feel depleted, sick, unfulfilled, depressed, anxious, and/or powerless. These = no personal boundaries = self-sacrificing.
As a child you got messages like "you're not enough," "you don't fit in," "you're too sensitive," "get over it," "toughen up," "you're too much," "too emotional or needy," "don't count on being supported," "I can't give you what you want"
You may have grown up with a narcissistic parent or guardian and became a perfectionist to try and gain their love and/or attention. As a result, you now you feel pressure to be perfect in most places in your life.
The result of the above experiences leaves you with a broken foundation on which to build your life.
We have to remember that only 20%-25% of the planet's population are sensitive people, so a lot of the people around you are not as aware as you are of what is going on around them. They aren't as sensitive, conscientious, loving, multidimensional, intuitive, empathic, and as deep of a processor of information as you are.
That is why I am here and why I've created this course for you to elevate yourself to the next level of your self-mastery. I will guide and support you through the processes of change so you will understand why you are doing what you're doing in order to have new and exciting results in your life. I help you construct a strong foundation on which you will build your dreams and meet your needs as you ascend and serve others.
Source/Gaia/GOD is calling you to become the expert of yourself and better position yourself in the world in order to heal and create from love.  As a pioneer, leader, wayshower, and/or healer, you are here to create a strong foundation to live on and not to be thrown off by all of the chaos around you, so that you can help others on their path of ascension. Your light and love are needed to help positively transform our world. It all begins with you freeing up your limitations in order to realign with your higher dimensional self to create new realities for a new Earth.
I provide lots of spiritual, scientific, and practical tools with structures and systems for vital daily living that allow you to master your mind, body, spirit, and live your "Big" mission while thriving. No sacrificing or hiding out required. And you get to do it with others who will understand you, celebrate you, and inspire you.
I KNOW the HOWs, the WHATs, and the WHYs because I've been where you are and I've come through it beyond my wildest dreams. I've been living and practicing what I teach today for my long and full life. I learn daily and walk my teachings. I'm living my "BIG" mission helping you short cut what took me years to figure out on my own. 
Scared of change? Watch this video: Not Satisfied with Life, Here's How to Change it!
I am committed to helping you through the vulnerable and courageous times it takes to change. I will support you with wisdom, unconditional love, teaching, and whatever else you need to freely express who you are and ask and receive what you want.
Create with a supportive community of other sensitives and Starseeds.
In this 12 week Course You'll:
CREATE Your Intentions of Creation (Your Life Vision)
Heal illusions, beliefs, trauma, fears
STEP into your brilliance, love, juiciness, harmony, and alignment
CONNECT to Spiritual Consciousness = Intuition, Higher Self, Guides, Source, Mother Earth and YourSelf…
Learn how to create with Source – manifest
Receive TOOLS and Structures to support you a life-time
COMMUNITY to support and celebrate you
Feel deep love and gratitude for yourself