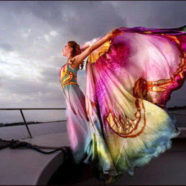 Hi,
This week I thought I share with you 3 things I believe will help you live a better life;
find more peace and connection, more love and become healthier.
1.App: app.amplifield.com   a continuous stream of guided meditations, group prayers, music, and wisdom teaching in a sacred space.
2. Book: Attached, The new Science of Adult attachment and how it can help you find? and keep? love by Amir Levine M.D. and Rachel Heller
3.Health Product: Keto OS learn more here KetoMagic.net for Better energy, focus, fat loss, mood, sleep and strength….more
I'd love to hear what you think of these products in the comments below.
Also, do you have any products you love and would like to share with all of us?
Love, Live and Matter.
PS. I have a small and intimate coaching group for 12 highly sensitive women starting in March, to learn how to create authentic loving and healthy relationships
To find out more go here RockStar Relationships