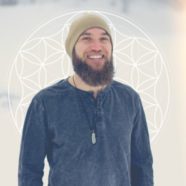 A one of a kind author, consciousness thought leader and podcast host, Matt believes in potential. His own, yours, everyone's. He is the author and creator of the Zen Athlete program, which contains in the depth training videos and audios to help you master the mental game of sport. He is also the creator of the Heart Journey Hypnosis Meditation, helping you discover your life purpose. Matt is an athlete, trainer, speaker and explorer of the mind and world dedicated to raising the consciousness of the planet.
Give yourself a worthy journey ~ Matt Belair
I trust you're going to love Matt Belair as much as I did. His high energy opens up your heart and mind.
Matt is a Zen Athlete and BIG HEARTED MASTER gift to all of us.He has such a positive and inspiring perspective of life and shares how the law of attraction plan of action to manifest your reality.
Learn how you can elevate your life with these skills,
mindfulness
self belief
visualization
focus
Learn how to manifest your reality.
When you hear yourself say "don't, not, and no"
Say "Stop" and ask yourself –>"What do I want?"
Whatever you put your energy, focus and attention on you will get more of that.
Observe your internal dialogue… narrow it into visualizing your desired outcome.
Accept what is and move forward.
Learn about his Guided Heart Hypnosis for living your life purpose
Get out of your mind and into your heart to find out what is really important to you.
Find your mission and life purpose that is uniquely you
without compromising your Soul.
www.mattbelair.com        www.zenathlete.com
Matt and I would love to see your comments about this podcast below
If you felt the love and passion here PLEASE share this podcast/blog with others,
so we can spread the love and help raise consciousness.
Podcast: Play in new window | Download (Duration: 1:01:22 — 57.6MB) | Embed
Subscribe: RSS