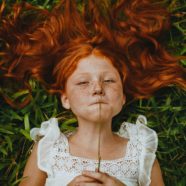 Healing your inner child will transform your life. This healing gets to the root of your biggest challenges in life and increases the love you have for yourself and others. All of us have a wounded child that is wanting unconditional love, to feel safe and free to express themselves.
The healing of your inner child involves unconscious vows and beliefs that we have adopted as children that are still playing out in your life as an adult. 
This work is powerfully loving and freeing. You release shame, guilt, critical judgements and negative thinking.
I wish this for all of you, because as we heal ourself we help heal humanity.
Find a quiet and safe place for you to do this work.
Please leave me comments or questions and I will respond.
If you want more support call me for a free discovery session.
Listen to the HEAL YOUR INNER CHILD MEDITATION IN A SAFE AND QUIET PLACE
Podcast: Play in new window | Download (Duration: 18:00 — 26.1MB) | Embed
Subscribe: RSS