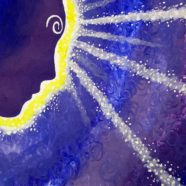 Alignment Has to Occur On Two Levels For Manifestation 
1. Alignment with the Laws of Quantum Physics
In the world of Quantum Physics  positive or negative thoughts  attract their equivalent or vibrational match. Think good thoughts attract good things. Think bad, negative or needy thoughts and you'll attract bad, negativity and needy experiences.
Whatever you focus on with intensity and emotion will set the Universe in motion to create it into your life.
Emotion is key here. Most of us send out strong emotional signals about the things we don't want rather than those we do want.
And that's normal. It's how you and I are wired and it takes very deliberate and consistent thinking to overcome our emotional programming.
But thankfully, it can be done and with persistence and consciousness you can transform any area of your life creating what you desire.
2. Conscious and Subconscious Alignment
Your conscious desires and your subconscious intention must be in alignment.
If your Conscious Mind wants one thing and your Subconscious Mind wants something else it is impossible for you to create what you truly desire.
You can will yourself into getting something while you are out of alignment, but in the end it never lasts very long. For lasting creation or transformation you need your subconscious mind backing your conscious choice or desire.
For instance…
You have a great idea for an e-book and know exactly what you want to create and how you will do it, but you don't take any actions to follow up on it because your talk yourself out of it thinking why would anyone care what you have to say…etc.
Or maybe your in a relationship where you feel like they're "the one" you've been waiting for and you are excited to be with them, but you are worried and fearful because you think about how you could end up being hurt by them, so you never really commit to the relationship or they leave because you are never satisfied by their level of commitment.
Or someone leaves you a large sum of money and instead of managing the money from a prosperous mindset, you worry about how to not loose the money  and what will others thinkg if they find out…. and you quickly go through your inheritance.
I'm here to tell you, that's a lie! The Truth is it's just as easy to keep whatever you get once you are in alignment with your clear desire consciously and subconsciously.
Find your alignment with your desired levels of Happiness and Prosperity!