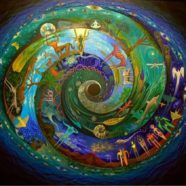 Definition of Values: Principles or standards of behavior; one's judgment of what is important in life.
Values have both expansive and limiting influence on a person's behavior, mindset and life purpose; serving as guidelines in all situations, whether you are living yours or someone else's values (culture, religion, family values…). Decide what your authentic values are for living your purpose and guiding your business mission.
Let's Get Started
Step 1: Identify the times when you were happiest, proud, fulfilled, and/or satisfied:
What was important to you most at those times?
Step 2: Identify the major traumas or challenges you experienced as a child into adulthood that has influenced what is important to you. (ex: illness so being healthy became important, bullied so fairness/justice became important…):
What became very important to you as a result of your life experiences?
Step 3: Determine your values:
Use the following list to help you get started – and aim for about 20.
Accountability
Accuracy
Achievement
Adventurousness
Altruism
Ambition
AssertivenessAuthenticity
Balance
Being the best
Belonging
Boldness
Calmness
Carefulness
Change
Clear-mindedness
Commitment
Community
Compassion
Competitiveness
Collaboration
Completion
Connecting/Bonding
Consciousness
Consistency
Contentment
Continuous
Contribution
Control
Cooperation
Correctness
Courtesy
Creativity
Curiosity
Decisiveness
Democracy
Dependability
Determination
Devoutness
Diligence
Discipline
Discretion
Diversity
Dynamism
Ease
Economy
Effectiveness
Efficiency
Elegance
Empathy
Empowerment
Enjoyment
Enthusiasm
Entrepreneurial
Equality
Excellence
Excitement
Expertise
Exploration
Expressiveness
Fairness
Faith
Family
Fidelity
Financial stability
Fitness
Fluency
Focus
Freedom
Free Spirit
Free time
Fun
Generosity
Goodness
Grace
Happiness
Hard Work
Health
Helping Society
Holiness
Honesty
Honor
Humility
Humor
Independence
Inner Harmony
Inquisitiveness
Insightfulness
Integrity
Intelligence
Intuition
Joy
Justice
Knowledge
Leadership
Legacy
Leisure
Love
Loyalty
Making a difference
Magic
Mastery
Obedience
Openness
Order
Originality
Patriotism
Patience
Peace
Perseverance
Personal growth
Power
Perfection
Personal Growth
Pioneering
Positivity
Practicality
Preparedness
Privacy/Solitude
Professionalism
Professional- Growth
Prudence
Quality-orientation
Reliability
Resourcefulness
Restraint
Results-oriented
Risk-taking
Romance
Safety
Security
Self-actualization
Self-control
Selflessness
Self-reliance
Sensitivity
Sensuality
Serenity
Service
Simplicity
Social Consciousness
Soundness
Spontaneity
Stability
Strategic
Strength
Structure
Success
Support
Teamwork
Temperance
Thankfulness
Thoroughness
Thoughtfulness
Timeliness
Tolerance
Traditionalism
Trustworthiness
Truth-seeking
Understanding
Uniqueness
Unity
Usefulness
Visionary
Vitality
Well-Being (mind/body/spirit)
Wisdom
Other_______Step 4: Distill and Prioritize your values
Step 4: Distill and Prioritize 
Write down your 20 top values, not in any particular order.
You may find that some of these values naturally combine. Distill your values into a grouping of values and note what is the top value they are all under.
Examples: Spiritual (nature, connecting, love, inner harmony). Grace (ease, effortlessness, efficiency).
To Prioritize: look at the first two values and ask yourself, "If I could satisfy only one of these, which one would I choose?" It might help to visualize a situation in which you would have to make that choice. For example, If you have the values of Freedom and Helping Others, it's the weekend and you want to relax but one of your clients call for help, which one would you pick? Look for the value that feels more expansive than the other. You may feel that modeling freedom has a greater influence than helping with their challenge in the moment.
Keep working through the list, by comparing each value with each other value, until your list is in the correct order. 1-10 Top Values
Step 5: Affirm your values
Check your top values and affirm that they fit with your vision for yourself.
Do these values make you feel good about yourself?
Could you live a fulfilling and happy life without these values?
Do these values support your mission or purpose in life?
Conclusion:
Stop living other people's beliefs and authentically live your own, it will change your life profoundly. Identifying and understanding your values is an empowering and important exercise. Your personal values are a central part of who you are and drive your purpose in life. Use your values as guideposts to make better choices for your highest good in any situation.
Keeping in touch with your values is a lifelong exercise as some will change as you grow.