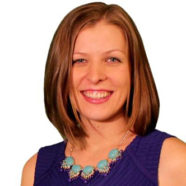 Millennials expert Jessica Rhodes started her own business helping podcasters when she realized there was a need after the increase of popularity in podcasts.
According to Jessica, podcasts are a great relationship building tool, connecting the podcaster (usually the entrepreneur/ business owner) with the interviewee and the listeners, because people spend much more time with a podcast (usually 30 – 45 minutes) than on a blog (usually 3 minutes.)
Find out why it's more important for you as a podcaster to know what you are interested in than doing shows on topics you think others are interested in and how to find podcast guests.
More about Jessica Rhodes:
Jessica Rhodes is the founder and CEO of Interview Connections, the premier source for booking outstanding podcast guests. Jessica is the host of the hit weekly web TV show, Interview Connections TV, she's the host of the Rhodes to Success podcast and co-host of The Podcast Producers, a ten episode audio series about the art and business of podcasting.  Jessica is a regular speaker at Dream Biz Academy and has shared the stage with dozens of top podcasters at Podcast Movement and Podcast New England.
Podcast: Play in new window | Download (Duration: 33:00 — 31.6MB) | Embed
Subscribe: RSS