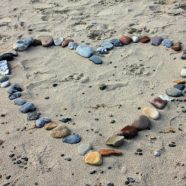 Looking at yourself as a brilliant, juice mess is empowering.
You are a brilliant and  juicy mess! That is a great thing. There is nothing negative about 'being a juicy mess." And it is one of the great discoveries that will set you on the way to learn how to fall in love with you! Accepting all of you is key to feeling love from others and loving yourself. When you love yourself you feel deeply cared for and it creates a very fulfilling live. Watch the video below for my full explanation on how you can fall in love with you.
How to Fall in Love with You
Inner work: Journal and have discussions about this with your friends. Learning to speak the truth about who you are with friends and family (who can let you be you) is really empowering.
What is brilliant about you? What are your natural talents and gifts? Remember you are also connected to everything and everyone. This is empowering knowledge.
What is juicy about you? How do you authentically love to show up in the world as you? What is important to you?
What makes you messy right now? Where do you need to grow and learn? It's nothing to be ashamed or embarrassed about, it is where you are growing.
If you found this valuable please share it with your community. Sharing is caring (You Matter) and let's empower everyone to fall in love with themselves.
Love, Live and Matter
Marilyn
***If you'd like to find out more about how to fall in love with  yourself, call me for a loving yourself discovery session and I can enlighten you to where you are blocking yourself from the love and how to free yourself to feel more.