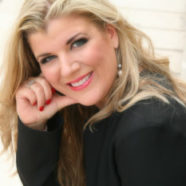 Listen to my Millennials and Money Cafe podcast interview with Elena Herdieckerhoff, Founder & CEO of Entreprincess sharing how highly sensitive people and entrepreneurs can be highly successful.
Elena is a mentor for highly sensitive and empathic entrepreneurs and a TEDx speaker (The Gentle Power of Highly Sensitive People).
She has made it her mission to empower Highly Sensitive People (HSP) to turn their sensitivity into their greatest business asset.
To see if you're Highly Sensitive check out this link: HSP Test
We are going to discuss:
What are the characteristics of a highly sensitive person
What are the challenges and opportunities HSP have as entrepreneurs
Why HSP need community to grow and prosper
Why we need to change mindset about of money
What drove her to do the TEDx talk, The Gentle Power of the Highly Sensitive Person
4 Traits f being Highly Sensitive D.O.E.S.
discussed in depth in the interview

D = Depth of Processing

O = Over Stimulation

E = Empathy

S = Awareness of Subtleties
After you listen:
Please share: Are you a HSP? What did you take away from our conversation?
Pass this on to others who would benefit from this information.
Sharing is Caring
Love, Live and Matter
Podcast: Play in new window | Download (Duration: 49:36 — 46.8MB) | Embed
Subscribe: RSS