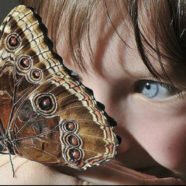 Heal Your Inner Child Through Your Chakras for
Happiness & Prosperity Tele-class
 Sept 9th, 2014 8 Thursdays, 8:30 EST, 5:30 PST, 1 1/2 hours

~ $597
limited to 10 participants for personal attention
To achieve your desires requires you to transform your perception of yourself and your world.  Until you achieve that transformation your life won't change permanently.

Are you ruling your life and kingdom or is your inner inner child running it? No matter how much work you do on your branding, lifestyle, in/on your business, improve your wardrobe, and practice positive thinking, if your inner child's beliefs and unconscious and mindset are not congruent with the YOUR desires, you will find yourself upper limiting, self sabotaging, feeling unsafe, fearful and unworthy in various areas of your life.
You can know logically as the adult what to think and the action to take, but if your inner child has beliefs that it is not safe to be seen, to be themselves, to be different from their tribe, your inner child will not let the adult take the actions they desire without great will power.  Think about something you wanted to do that you were so excited to do and yet you talked yourself out of it, let it slip through your fingers, let other things take your attention, made up excuses why you couldn't ~ shouldn't ….etc. To transform your life you need to heal your inner child, so s/he knows the adult is in charge and s/he can feel safe, grow, play, connect and create.
In this training you will learn how to heal your trauma and inner wounds plus manage yourself so you will create professional and personal success, happiness and prosperity.   As we move through your chakra system you will have the opportunity to breakthrough your negative vows, blocks and transform the lies, shame, guilt and other people's energy that has been keeping the "real, turned-on, vital, and sexy… you" hidden, forgotten and fearful. As your expanded real and turned-on self reveals more of YOU, you will be able to create more quickly what you deeply desire in your life. 
Releasing these vows you inherited or made as a child will allow the true you to bubble up
and naturally flow through you and out into the world.
Your world starts forming through you from the 1st chakra up, so if you don't feel safe in your tribe/family then you won't feel safe being you in other areas of your life. Breakthrough that safety vow and the world
opens up as opportunities for creativity vs challenges.
These vows are what are holding you back from all your possibilities.
You are most likely not even aware that you have these or other vows/beliefs running your subconscious mind.
It is liberating, loving, and empowering to do this work. Your natural creativity, imagination, and passions will be freed.
Here is a brief overview of some of the vows (hidden deep beliefs) related to each chakra
that we will address in this 8 week tele-class.
1st Chakra: Root-pelvis down, safety, survival, instinct, everything that is solid in your life
I vow to be loyal to my tribe/family
I vow my family comes first
I vow to never surpass anyone anyone in my family.
I vow to blend in so I am safe.
I vow to never really rest.
2nd Chakra: Pelvis & lumbar, your feelings, senses and emotions. Desire and preference
I vow to not be me, to hide who I am
I vow to never be abused again (everyone looks like a predator)
I vow to not feel my feelings
I vow to not have needs
I vow to never be seen & heard
3rd Chakra: Solar plexus, strength of character, our ego and our individuality and identity. True Power
I vow to be who I need to be, not who I truly am
I vow to sacrifice to serve
I vow that other peoples needs will come before my own
I vow that everything has to be my way or I'm not participating
Money vows
4th Chakra: Heart, social identity, forgiveness, love, balance, oriented to self-acceptence
I vow to be perfect
I vow there is not true love, it's just compromise
I vow to always love no matter what
I vow to never love myself unless I'm perfect
5th Chakra: Throat, the ability to communicate our truth and creativity right into the minds of other people.
I vow to not speak the whole truth, to lie or withhold
I vow to speak my tribes/families truth
I vow to defend myself (be defensive)
I vow to never let anyone know who I really am
Questions call Marilyn 805 883-8598
You are the only one who can change what is limiting you from creating your desire!
Testimonials:
As a Highly Sensitive Person and a newly certified life coach, I found it daunting to find a coach who truly "gets it" regarding all things "Highly Creative, and Highly Sensitive."  I have worked with many coaches over the years, and many mentors, and I am not an easy audience.  I come with a lot of depth and intensity, and I am picky.

Marilyn was able, through her chakra clearing coaching group, to dissect, and help me to personally discern, the parts of me that I have been neglecting.  I was able to directly access a lot of my personal power, and she walked me through a few processes to assist me in overcoming the parts of me that are so highly critical and volatile.  The voices within me that stand in the way of championing my destiny.

Marilyn is a gifted coach, and her sensitivity, coupled with her keen intuition, offered incredible value to me.  Before working with Marilyn, I had never before experienced the depth and vivid clarity of doing chakra work, and I know that's because of her astute ability to articulate, and translate, chakra energy in a deep and wise way.  She has a thorough and clear understanding about a rather complex design of energy fields, and her guidance has made a wonderful difference in my life.  When I feel stuck, angry, frustrated or blocked emotionally, I have new tools to direct myself deep within, and I approach myself now with a new voice.  A new way to self-direct with love and wisdom, and that's highly empowering.

Marilyn also confirmed for me my own profound desire and inspiration as a coach myself to guide other highly sensitive, creative people.  I am grateful for finding her, and know that we will work together again in the future.  She is a gift, for the extraordinarily gifted looking for their way to full self expression. ~Lori Santo, Life Coach
~~~~~~~~~~~~~~~~~~~~~~~~~~~~~~~~~~~~~~~~~~~~~~
A friend of mine recommended this "different energy healer" who works a lot with people who are struggling with financial and personal issues.  As timing is everything, Marilyn was just about to start a group class at a very affordable rate, so I jumped on board not knowing what to expect.
 

Half-way along her 12 week training we could see and feel our lives changing! My view of the world and myself changed dramatically.  Even better, my reaction to the outside world changed and I felt more in control.  I am able to create or manifest whatever it is I need.

Marilyn helped me to remove "blocks" I didn't even know existed through her chakra vow work. She gave us tools that I can use over and over to let go of my old negative patterns and beliefs and let more of the authentic me free.

 

This class is the most amazing, transformative journey I've ever been on.

I personally come from a healthcare background.  With twenty-five years experience in this industry, I can honestly say that Marilyn is a true healer.  Her sessions are never about "watching the clock", she is available for a personal one-on-one issue/instruction/conversation.
I could never thank Marilyn enough for starting me on a journey that will never end…      ~ Adrienne Esposito