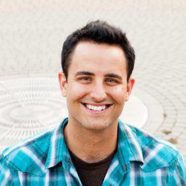 Twentysomethings, You're Not Alone!
Paul Angone is a leading voice to and for twentysomethings. The bestselling author of "101 Secrets for Your Twenties" and his book "All Groan Up-Searching for Self, Faith, and a Freaking Job," is also a speaker and the creator of www.AllGroanUP.com.
If you struggle with feeling alone or lost or like a failure coming out of college, you want to hear this. Not being fulfilled at work or finding a purpose after college is so confusing and creates so much anxiety.
In this audio we talk about:
Growing pains and challenges after college
Fear of Insignificance
Failure
Unrealistic timelines
Breaking down to breakthrough
OCD = Obsessive Comparison Disorder with social media
Claiming your Signature Sauce – Your Unique Self
Living intentionally
Just a heads up about a little technical snafu: The audio stops at 30 minutes, just short of the ending of the interview because the Skype recording device cut out on us. Sorry! But it's still packed full of information for you.
If you want more information read Paul's books and visit his website www.AllGroanUP.com.
Loving you,
Marilyn
P.S. Please leave comments below and share this with your friends and family.