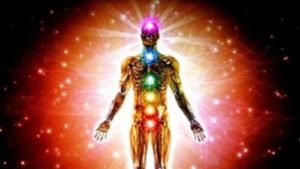 I created this guided meditation to feel better in mind, body, and spirit. With all the chaos and stress in our lives, it can be challenging to feel positive and have elevated energy about our future throughout the day. We are easily influenced by the drama and challenges of the day to not be inspired, grateful, or compassionate. This short but powerful meditation will help you up-level your daily emotions and focus and therefore change your life.
In this guided meditation you will change your energy from those emotions that drain or stress you into those that will elevate and inspire you.
Examples of Draining and Limiting Emotions:
worry
fear
resentment
jealousy
frustration
disappointment
doubt
helpless
poor
hatred
disempowered
Examples of Elevated Emotions:
joy
inspiration
love
gratitude
compassion
freedom
abundance
happy
appreciation
empowered
magnificence
in love with life
Creating a daily practice with this type of
meditation will change your life.
Try this meditation for 7 days in a row and see what happens and then keep going for 30 days and then let the elevated energies become part of your state of being every day.
Notice what happens to your state of mind, health, and well-being, opportunities showing up, and how you feel more connected to everything.
Remember your energy is a magnet and you've got to change your addiction to your stress hormones so you can attract new opportunities and people into your life. It all starts with you feeling whole and connected.
I'd love to hear your comments, so please email me (coachmarilyn1@gmail.com) or leave comments here about your experience with this meditation.
Podcast: Play in new window | Download (Duration: 24:38 — 34.0MB) | Embed
Subscribe: RSS