Join Us

 for Embody Happiness & Prosperity Radio
Tuesdays 9am PST, 12 noon EST
All shows are recorded, sign up to receive the replays
Embody Happiness & Prosperity Radio Show is directed towards "Creatives, Pioneers and Sensitives"
who are entrepreneurs and professionals.
I am so passionate about these radio shows because they have the ability to help you get clear on what is limiting you from having wealth, success, health, loving relationships, and the business you desire.
You can't transform what you don't know exists.
With awareness you can shift your limitations to infinite possibities. 
Radio Topics include and not limited to: your mindset, prosperity, happiness, business, wealth,
empowerment, Law of the Universe, mind/body/spirit, chakras, health, relationships, love, vows and beliefs, blocks
energy , spirituality…. and celebrating your uniqueness and service to humanity!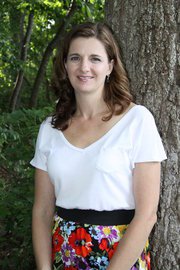 This Week:  Michelle Martin Dobbins of  Personal Alchemy & just released Relationship Alchemy

Author of Personal Alchemy and Relationship Alchemy and alchemist, blogger, smitten wife, mom to twingles (14, 9, 9, &8), connoisseur of life & chocolate, sharing magic questions daily
http://www.dailyalchemy.com
Alchemy is the root of the Law of Attraction and Positive Thought.
Tuesday, September 9th at 9:00am PST, 12 noon EST
Guest pin code: 285105#
Primary dial in number: (425) 440-5100
Secondary dial in number: (805) 367-3009
Attend by Web:  http://InstantTeleseminar.com/?eventid=59482866
Michelle is a vortex of positive energy, believer in alchemy and the law of attraction, and an advocate of positive thoughts to transform your life into a fun, manifesting adventure.
Because that's what my life is-love, magic, and creation every day. And I've learned a secret, one that I love to share with my readers every time I write:
The way to getting everything you want is to let go and live.