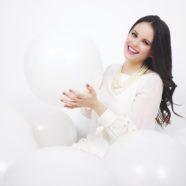 Hope Brookins, millennial entrepreneur and thought leader in event based social media and PR, shares personal branding advice for Millennials.
Learn the 3 social media branding Do's and Don'ts and find out why every Millennial should have their own business even if it is just a 'side hustle.' Hear how Hope's perspective changed when she and her family built their home with their own hands. From dragging water from the neighbors pond to mixing the home's foundation, the unusual decision to build their own home was empowering for the whole family (Stay tuned for Hope's mom's book "Rise: How a house built a family" out in the Fall of 2016)
About Hope:
Hope Brookins is a female millennial entrepreneur and a thought leader in event based social media. By the time she was 19, Hope had planned events for a former President of the United States, 14 United States Congressmen, and countless politicians across the country. Now at only 25 years old Hope owns her own company that provides social media and event consulting for corporations and creative entrepreneurs who want to maximize their online presence with social media. 
Learn more about Hope on her website www.hopebrookins.com and receive a 25% discount off consulting calls listed on the site. (First 10 callers who sign up) 
You can follow her on facebook, instagram or twitter @HopeBrookins
Podcast: Play in new window | Download (Duration: 47:29 — 44.9MB) | Embed
Subscribe: RSS