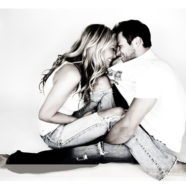 Do you view yourself negatively?
Do you put everyone before yourself?
Do you view yourself negatively?
Do you put everyone before yourself?
Do you view men negatively?
Do you judge yourself and others and compare yourself to others?
Do you think women are weak, stuck, or powerless?
Believe it or not all these beliefs are your blocks to finding and keeping love
Everything in your life revolves around relationships; your relationship with yourself, others, Source/God… and the world.
How you choose to see your relationships determines your actual experience of your life.
In this Video Blog, I share 3 powerful blocks that you may not know you have to love
1st: Negative view of yourself and your world
I'm not safe; I don't trust myself or others, I focus on what is not good or working…
I don't matter, I'm a people pleaser, others are more important than me…
I'll loose something; freedom, privacy, money, myself…
Love is painful, dramatic, consuming…
There are No good men left, men are pigs, men are not safe, men take advantage of me, men can't be trusted…
Judging and comparing, I'm not enough, bad energy
2nd Your in Masculine energy instead of feminine energy most the time
3rd You don't know what you want 
After the video, please share what you learned that means a lot to you.
I have a link to a workshop I'm co-facilitating with Lisa Amador,
Santa Barbara's dating coach, I want to share with you.
On May 20th, 9-3pm  Remove Your Roadblocks to Love.
I'll be leading the transformational "inner work" around your blocks, beliefs and energy work to manifest love and
Lisa will be guiding you on the "dos and don'ts of dating", flirting, on online dating, how to start a connection-read his signals-when to stay or move on …
Together we will be helping you create a roadmap to your love destination…whether that is lovers, boyfriends or a husband.
It will be fun, safe, intimate and specific to your needs. Lots of  Q & A time and a beautiful yummy lunch!