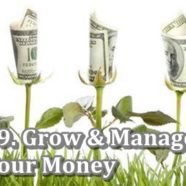 One way to take the money drama out of your life is by changing your mindset. Changing your mindset will allow you to take new actions and feel more empowered as well as get you the results you'd like.
To find out if you already have a "prosperous" mindset or if you are still stuck in a "scarcity" mindset that makes for unhappiness, take the quiz below.
Download Prosperous Mindset Quiz Here
Changing your mindset is not easy, but entirely possible. With the help of a coach like me, old beliefs can be deleted and transformed into a new, positive mindset.
Click here or call me at (805) 883-8598 to get your Complementary Discovery Session if your "unhappy" mindset is in charge and you are ready to change it!
Love,
Marilyn