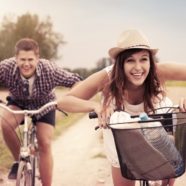 Erotic intelligence is getting in touch with your aliveness, vitality, creativity, freedom and playfulness.
Are you bored in your relationship or life?
Can you take yourself to places where you are not use to going?
Are you blocked against feeling pleasure, freedom, seen, and worthy of receiving?
As a life coach and lover of learning, I feel it is very important for us all to be exposed to a variety of new perspectives that challenges us.  Learning new ways to see or experience ourselves and the world, challenges us to look at our own beliefs and question whether they are really true for us or not. We know, that as children we are programmed by our environments like family, culture, religion, and media. These are not our beliefs that we have consciously chosen. They are beliefs that we have adapted in order to survive and to be loyal to our family and friends.
I invite you to be curious about the world outside yours to discover what you really believe and feel. Test the validity of your beliefs and values and create ones that are aligned with what is important to you today.
I'm sharing one of my mind opening teachers, Esther Perel and her video, Unlock Your Erotic Intelligence. Esther Perel, is a couples and family therapist and fearless writer and thinker.
She will challenge your views about sex in a radical and fundamental way. Her books are mating in captivity, UNLOCKING EROTIC INTELLIGENCE and The State of Affairs: Rethinking Infidelity.
Learning about your erotic intelligence will lead you to a more fulfilled and happier relationship with yourself and your partner. Learn more in the video!!!
Let go of a flat, dead, and routine relationship/life and watch this video and apply at least one thing that you learn and see how it adds some juiciness to your life and sparks a fire of your life's desires.
*move the video curser forward to 1:26, so you don't have to watch a static advertisement*
Please share what you learned or discovered about your beliefs in the comments below.