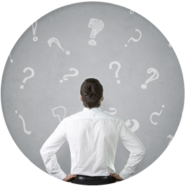 Learn why it is important for you to be very clear on what it is that you desire to BE, Have or Do to create a life you love. 
You can't create if you don't start here.
Creation is an inside job and no one else can do it for you.

I'd love for you to pick one area of your life you want to improve and write out what exactly you can imagine your life being different. How do you feel, what experiences would be happening for you, who are you with, what is the environment like, smell, taste, body movements….. See it in your minds eye, experience like a day dream and it is real….
Keep replaying your vision and adding more details to it
Share with me in the comments below.
Sharing with others who will help hold the vision for you makes it more real.
When you are ready go to step 2 and do that work.
To living a life you love,
Marilyn