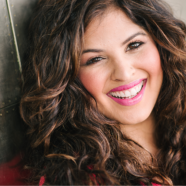 This weeks episode is important. My guest Nitika Chopra is a true testament of fighting for happiness. Struggling with Psoriasis most of her life, Nitika struggled with self image, self hatred and insecurity.
Years later she says that her body was her biggest teacher in learning her inner and outer beauty. (Tip: Listening to a podcast in the morning is one of the many ways that can lead you to happiness!)
Nitika shares how perseverance has lead her to love herself, show compassion to herself and others and  3 tangible ways to start loving yourself.
Learn how Ellen DeGeneres helped Nitika fight for happiness on a daily basis and why we agree that "Being an entrepreneur is the ultimate self-development tool."
More about Nitika Chopra:
Nitika Chopra is a certified life coach, wellness entrepreneur, go-to resource for young women around the globe, and a motivational lifestyle guru. Nitika is on a mission to inspire radical self-love. She began her journey as an entrepreneur as the founder of the popular online magazine Bella Life in 2010.  She is also the host of the talk show Naturally Beautiful on Z Living which focuses on a holistic approach to beauty from the inside out.
Her passion for beauty and self-love recently landed her a job with a luxury skin care brand as their on-air beauty expert for QVC. Nitika is a passionate, colorful, and inspirational voice supporting people in their journey to access more self-love by creating a lifestyle reflective of it. For more information, please visit www.NitikaChopra.com
Connect with Nitika:
Instagram: @ nitikachopra
Twitter: @nitikachopra
Facebook: https://www.facebook.com/BellaNitikaChopra
Podcast: Play in new window | Download (Duration: 33:20 — 16.6MB) | Embed
Subscribe: RSS