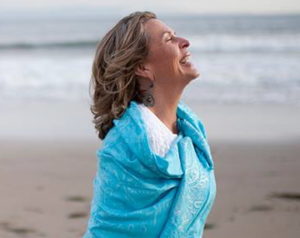 Marilyn O'Malley is a certified life coach and trained at The Coaches Training Institute. As a Transformational Expert with over 5000 hours of working with highly sensitive and creative entrepreneurs and professional clients, Marilyn specializes as a Tapping Into Wealth & Success Coach and has over 30 years experience in the health profession.
Her journey as an intuitive life coach started when she hit peri-menopause and was faced with multiple health challenges. She sought out the help of coaches, resources and mentors, including John Assaraf (from The Secret). She trained as a life and money transformation coach and created a career working with highly sensitive and creative entrepreneurs, who want to break free of their specific blocks that prevent them from growing their business, stepping into their mission and amassing more money while making a difference in the world.
A modern day medicine woman and wisdom keeper, Marilyn helps clients, who are struggling with money and relationships, find ways to live on purpose and living a TURNED ON life.
Marilyn has extensively studied psychology, sociology, parapsychology, philosophy, body work, spirituality, quantum science and the arts. Some of the concepts she is using in her daily practice are the Laws of Attraction, tapping, transformational energy work, intuition, inner child healing, and chakras, the feminine and masculine, and a deep understanding of relationships, happiness, success, perfectionism, shame, and guilt.
She loves being an intuitive and using that gift to help people transform and heal their lives by customizing client tools, practices and structures, enabling them to manage their successful, fulfilling and juicy life without sacrificing any part of themselves.
Marilyn leads by example, having been mentored, coached and trained every year for the past 13 years herself.