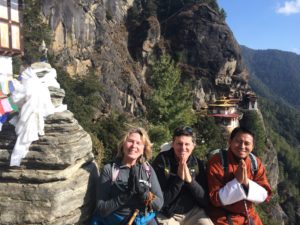 Hello I'm Marilyn O'Malley, an intuitive, Highly Sensitive podcast host, healer, and certified personal and professional development coach for highly sensitive people who feel called to make a difference in the world.
I have over 7000 hours of coaching clients, ages 18-60 years old, and have over 35 years experience as a healer and life guide.
For 17 years, I've been coaching sensitive and creative people all over the world in personal and professional development, empowering them to achieve the relationships, wealth, business, career, health, and life they desire. My clients desire to live on purpose, serve humanity and the planet while maintaining a fulfilling and harmonious personal/professional life. I work practically and energetically with many tools in science, psychology and spirituality teaching how to build their dreams, careers, confidence, relationships, leadership skills, charisma, structures and love.
My Expertise:

Teaching Highly Sensitive People how to thrive
Personal and Professional Development
Relationships: love, work, healthy boundaries, family, communication
Overcoming Perfectionism
Transforming limiting beliefs and manifestation
Growing Self love for confidence, self-esteem, charisma, leadership
Life/Work balance and fulfillment
Developing Intuition and healing energy tools
A short story about myself: I was very shy and sensitive growing up. I thought there was something wrong with me because I was different than my family and friends. I had psychic experiences, and my sensitivities had me feeling everything deeply, which was overwhelming.  My self-esteem suffered needlessly for many years because I couldn't get my emotional needs met and I didn't know how to mother myself.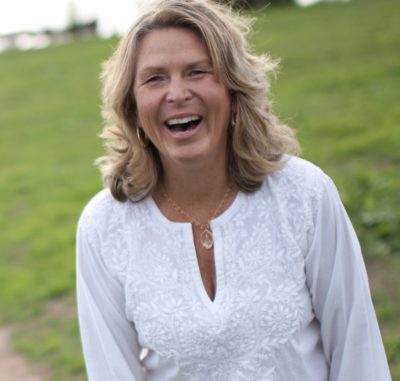 I grew up, as the oldest, in a dysfunctional divorced family, which lead me to become a "good girl", perfectionist and a people pleaser. I believed my value, security and safety were connected to taking care of others (my family and friends) so they were happy. I believed if I took "good" care of others I'd feel safe and supported. I never felt good enough, smart enough, pretty enough, lovable…etc. I either felt invisible or didn't want to stand out because of the fear others would see I wasn't perfect enough. Standing out or speaking up felt dangerous.  I often felt I had nothing valuable to share.
My wake-up call came in my forties (for published version link below of my Story) with a health scare. In order to heal I had to learn to love myself, know I'm worthy, that I matter and I am good enough to have my big dreams and desired lifestyle. Through years of personal development, daily practice, and healing energy work I have transformed my life beyond my wildest imagination and it is my purpose to help others do the same.
My Mission is to STOP needless suffering and have you fall deeply in love with yourself, setting yourself free to express your authentic, vibrant, healthy, juicy, brilliant and loving self.
Call Me for a free 60-minute Discovery Session  (805) 883-8598
Coaching Millennials (20-36yrs) is a big passion as I believe they are here to help heal the planet and humanity. I feel very called to support them in their personal and professional developments. I've created an iTunes Podcast station called Millennials & Money Cafe where I talk to millennials that are leaders, visionaries, healers and entrepreneurs, as well as, older guides and teachers that millennials can learn from.
My life partner Jeff and I bought 1 and 3/4 acres of land and we are building our dream house on it from scratch. Jeff and I travel multiple times a year for his lacrosse tournaments, family, and adventure.
As a lover of learning, I have extensively studied psychology, sociology, bodywork, spirituality, business,  the mind/brain, and the arts. Some of the concepts and tools I address daily are tapping, energy work, intuition, inner child healing, the chakras, hidden beliefs, relationships, and happiness.
Call Me for a free 60-minute Discovery Session (805) 883-8598 or
Sign up for your Self-Care Guide For Highly Sensitive People
---
Published Works:
One of my stories in "Empowered Voices: True Stories by Awakened Women"
Self-Care Guide For Highly Sensitive People
Highly Sensitive & Empowerment Podcast
---
 My Trainings:
Certified Tapping Into Wealth Coaching program with Margaret Lynch
 30+ years Entrepreneur
Certified Life Coach, CTI, The Coaches Training Institute
Enwaken Intuitive Energy Coaching & leadership
Quantum Journey with Ellie Drake
Energy medicine with Donna Eden
Energy work with a variety of leading healers
Dr. Joe Dispenza's healing training
High-Performance Academy with Brendon Burchard
Certified Passion Test Facilitator with Chris and Janet Attwood
Mentored with John Assaraf of OneCoach for 1 1/2 years learning
about Quantum Physics, the mind and business and continue today.
Highly Sensitive People – I am one!
Relationships Coaching
Addiction Recovery Coaching
Certified massage therapist, CT. Massage Therapy School. All types of
body work trainings and Owner Healing Touch Massage for 15yrs.
Spiritual Healer = Personal Empowerment