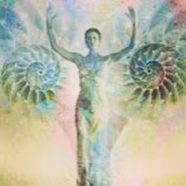 Listen to why clearing the blocks to achieve your goals is necessary. These are energy blocks like frustration, physical clutter, and other people that drag your energy down and keep you from achieving your goals. I share many examples in the video to help you get started. You only have to choose one to make a positive difference in your life.
This blog will help you with the second step to reaching your goals. If you don't know what you want yet, visit my last blogpost to get clear about what you desire called "How to set a money goal you can achieve." The blogpost uses  money as the goal, but you can use the process with anything you desire. Just replace money with your goal.
After you have your goals, your next step is to address what is blocking
you from reaching your goal.
You can clear blocks from your mind, home, relationships, office, email, social media, business, money, medicine cupboards,…
If you want new clothes clean your closets out and give away what you don't wear. Do you want peace, then clear the drama and chaos out of your life.  Take one clearing project at a time and see what amazing things come flowing in to you.
Please share what you clear in order to achieve your goals, and what came in as a result of your clearing in the comments below.
If you found this valuable please share it with others you care about!
Thank you