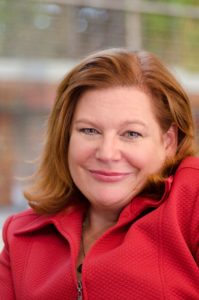 After entrepreneur and author Lee Caraher initially failed working with young people, she decided to re-evaluate her business model. She had hired six Millennials within a short time of each other, all of which either left her company or were let go within six months. Knowing that there was more to Millennials than meets the eye, she knew she had to find out what would keep young people interested in staying with the company and how she could become part of the solution.
Her current book "Millennials & Management: The Essential Guide to Making it Work at Work" is for both Millennials and those working with Millennials, a rare book format she chose so that both sides could read the material and work on the same things. If you are between 28 -45 and struggle working with or being managed by someone from the older generation, this podcast will be enlightening.
Lee talks about how both Millennials and others can strive together in the workplace and effectively communicate.
Learn about the 3 different sets of Millennials (29-36yrs, 23-28yrs, 16-22yrs) and how they came into the job market and through the educational system completely differently and why 67% of Millennials don't like to be called Millannials. Find out why there are different definitions  and expectations that you can either meet or offended. Lee encourages Millennials to be mature in the work place and how you can get older generations to listen to your ideas.
ABOUT LEE CARAHER:
Lee Caraher started Double Forte in 2002 as a new kind of communications firm designed to provide the best service in the business. Previously EVP at Weber Shandwick, president and founder of Red Whistle, and VP of SEGA, Caraher has managed multiple offices and hundreds of people of all ages, and was named in the 40 under 40 by industry publication PRWEEK. She serves on the boards of KQED Public Media and Grace Cathedral. She is a member of Entrepreneurs Only. Caraher holds a BA in medieval history from Carleton College, which she finds useful every day. She lives with her husband and two sons on the San Francisco Peninsula. Connect with Lee on her websites www.leecaraher.com,  www.everything-speaks.com and www.double-forte.com or her blog www.rocksarehard.com.She's also on social media @LeeCaraher
Podcast: Play in new window | Download (Duration: 55:52 — 25.7MB) | Embed
Subscribe: RSS