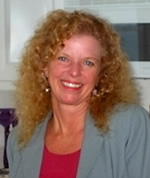 Donna Eden teaches energy medicine that she learned to cure her own illnesses and has a book called "Energy Medicine For Women."
She has many videos on youtube.com sharing information. I like this 5 min. routine.
When your energy is aligned you are more alert & focused, productive, intuitive, creative and healthy!
Self-care, success and magnificence requires you to be at your best mentally, physically, and spiritually!