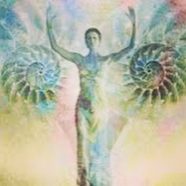 You most likely get really excited thinking about finding love, spending more time with friends, losing weight, writing your book, getting your product to millions, making time for yourself, or making a difference in the world, but then something stops you from going any further than the thought of it.
I heard that most people who set a goal try once and give up or don't even try at all. That is so sad and heartbreaking because I know so many of you have huge hearts and dreams that you want to accomplish and there is no reason you can't achieve your desires.
If you've had negative or disappointing experiences accomplishing goals when you were younger, you will have to pull up your big girl panties to override your limiting beliefs and become a badass achiever to grow your blessings. You can't count on your desires alone to be your driving force.
As creative entrepreneurs, you most likely haven't been to business school or learned success habits or customized systems and structures that you need to successfully accomplish your goals and dreams.  I am going to share 6 entrepreneurial qualities that are proven to bring about blessings.
1. Unwavering Commitment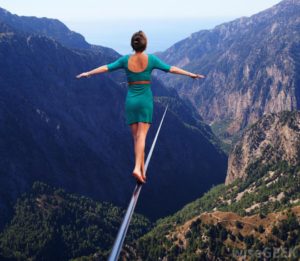 You have to develop a faithful commitment to your goal or intention like it was a relationship. I know it is hard for creatives to feel business-like when it comes to creating, but this is what is required of you. This feeling of unwavering commitment is honoring your talents, services, products, dream and your worthiness to receive them.
Committing yourself to follow your passions and overcome the challenges that show up on the way to building your business, relationships, wealth or health builds confidence, character, knowledge, and mastery, as well as, success.  This all takes an investment of time, energy, and consistently = commitment!
Wanting to be a successful artist (fine artist, author, musician, inventor…) and becoming a successful artist are two different things. Wanting is thinking about it, commitment is marrying it.
2. Your Passion
A strong enthusiasm and desire for your goal or intention will help carry you through the challenging times and keep you emotional in high energy. A person who is 100% passionate about their results will let nothing stop them.
Your passions are deeper than a want, they are something you have to have, create, or become. When you are passionate you will learn what you need to know, grow where you need to develop yourself or your business to live your passion.
Write down Intention–>Break down intention into tasks and write down –>Break down tasks into action steps–>Schedule Actions on calendar weekly 
3. Establish Your Intentions
Your dream, when committed to, becomes an intention. Get clear on your intention and your passion for it, then write out the specifics about it. This will lead you to the tasks necessary to make your intention a reality.
Here is an example of an intention: I will have my own show (art, music, dance, reading, play, business presentation, speech…) by Dec. 31st, 2018
Tasks for the show: 1. create and send resume, 2. research venues, 3. reserve venue, 4. create the show, 5. set up the show, 6. market 7. put on the show, 8. close the show.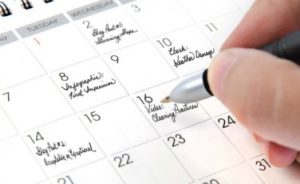 Each of the 1-8 tasks has multiple actions required to achieve the tasks. Breaking down the tasks into actions that you schedule on your calendar will assure meeting your intentions.
Examples for: 1. Create Resume goals:
*get in touch with my value as an artist, *update website with mission statement and photos of work to share with gallery, * have photographs taken of my recent work, * who do I know that has connection at the galleries I'm interested in, * decide where I want to send my resumes, * decide theme of show so I can speak to it in my cover letter resume, * daily visioning of myself reaching my goal, * write the resume,  * ask someone with knowledge to read/edit resume and website* send the resume out to galleries
When you explicitly state when and where your new behaviors are going to happen you're much more likely to stick to your goals. Put your intended action on your calendar each week.
Scheduling will keep you focused and lessen creative overwhelm. Keep a journal of all the ideas you get for your goal, not every one of them will be a keeper.
Deciding in advance when and where you will take specific actions to reach your goal can double or triple your chances for success.
—Heidi Grant Halvorson, Columbia University professor
4. Badass Perseverance 
When you're creating an intention, the kind that takes months or years to accomplish, your biggest enemy will be complacency, letting days go by without taking any action.
Set yourself up for daily progress with daily perseverance, instead of overworking when you feel like it, do a little every day.  A person working 30 minutes every day will invest almost twice as much time over a year as someone who works a two-hours every other week. Small and daily steps lead to accomplishments and results.
Let's pretend you've created your to-do list from our example above. Now, look at your calendar for the week and figure out where you will use the time in your day to take action every day.
Using the example from above: Task 1. Create Resume:  Schedule time to write your resume to send out to your potential venues. Then continue scheduling out all your other actions, so you don't have to think about what you'll do next. You can revise as you go and the scheduling will eventually become a habit.
I know scheduling every action and tasks may seem tedious, but it is necessary for flow and keep your mind free to be intuitive and creative. If you haven't done this before it may feel like too much, but I promise you it will set you free and create results!
The founder of Honda, Sochiro Honda, once said, "Success is 99% failure."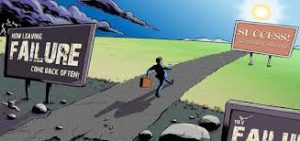 5. Not Afraid to Fail 
The world's greatest inventors, innovators, creatives, entertainers, leaders, and entrepreneurs have all failed on their way to achieving their various goals and dreams, many times. Failure is not for the unlucky, it is a part of the process of learning and self-correction.
Many successes have been created out mistakes like post-its and viagra.  The founder of Honda, Sochiro Honda, once said, "Success is 99% failure." 
The fear of failure or the fear of success will stop you from moving forward with your best intentions because you have a belief that failure or success will be painful. We are conditioned to avoid pain. Perfectionism and procrastination keep many stuck spinning your ideas in your mind and never feeling ready or good enough to take steps. If you want to succeed faster, you have to be willing to fail. Failure is part of becoming a master.
Find out why failure leads to innovation in the Forbes article:
Why the Ability To Fail Leads to Innovation
6. Celebrate Accomplishments
If you celebrate each step and action that brings you closer to achieving your intention, you will create a string of high energy moments that keep you excited about moving forward. Don't take any momentum for granted. When you appreciate all your progress the up leveled energy will create an easier path to move forward than it is starting and stopping. Positive emotional energy (gratitude, joy, excitement…) with mental energy (intention of goal/focus) behind physical energy (actions) will help keep you achieving your desired outcomes.
Success is obtained in the extras time, energy, action, effort, follow through, risks, and doing what others are not willing to do. Successful people don't let their past conditioning define their future and failure is something to learn from not a destination.
Reward yourself with self-care and pampering.
Remember extra-ordinary requires "extra" investment on yourself and your business!
Your feminine ways of unwavering commitment, badass perseverance, passion, establish intentions, the ability to fail over and over, and Celebrate. Growing these states will accelerate your accomplishments.
If your having a tough time with this give me a call for a complimentary discovery session and I'll help you.