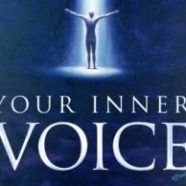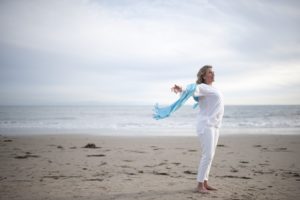 I am a certified 'Passion Test' facilitator, one of the first four people Janet and Chris Attwood trained and certified to give "The Passion Test" and workshop.  It has proven to be a powerful tool for figuring out what you REALLY want in your life and where you are best served keeping your energy, imagination and actions focused.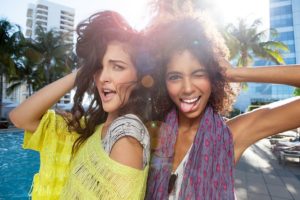 Many of my clients had opportunities show up the same day or the day after they declared their desire in this test. Others took longer focus over time because of the scope of their desires. They have created non-profits for children in India to experience music, traveled the world making a difference through the Rotary Club, met their spouse, improved their relationships with their family, parents, children, grew their business/service, found their home and created more harmony, joy and meaning in their lives.
When I made my transition ten years ago from married on the east coast to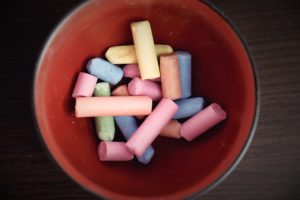 divorced on the west coast and building my life coaching practice, Chris and Janet's book was referred to me by one of my mentors. I remember being so excited about the possibilities of this work in my coaching practice. It helped me  so much and  after I finished the book I called Janet early in the morning and asked her if I could use the passion test with my clients.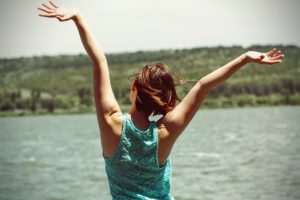 What is crucial to creating a turned-ON life movie is that you know what you want and what lights you up. If you don't know where you are going you won't ever get anywhere. To help you figure out what you want in your life I am going to walk you through the passion test, one step at a time.
So for this week, I want you to do this part of the passion test exercise and then next week I'll guide you through the next part.
By the end of "The Passion Test" process you will have your top 5 passions in the order of importance, plus you'll know why they are important to you and the steps to take to get you creating them in your life. You will be on your path of manifesting what you REALLY desire and you'll know what to pay attention to in order to make it your reality.
1st Step in The Passion Test Instructions
Close your eyes and picture your ideal life.
Think big, no editing or worrying about what you don't know how to make it happen.
Let your heart & soul open up to all possibilities.
Answer these questions:
What are you doing?
Who are you with?
Where are you?
How do you feel?
Make a list of at least ten to 15 of the most important things you can think of that would give you a life of joy, passion and fulfillment.
Begin each one with a verb relating to being, doing or having which completes the sentence:
When my life is ideal, I am ____________________________.
Examples: "I live in a beautiful home that nurtures me,"  "I spend quality time with my family loving, laughing and celebrating," "I am in a loving, committed, and healthy relationship," "I am healthy, strong and sexy," "I serve 1000 more people this year in my business,""I am a best selling author in the health category," "I am a dynamic and sought after speaker," "I have five new creative, loving, fun, wealth-minded friends," "I double my income in a year," "I run a marathon in 2016" etc.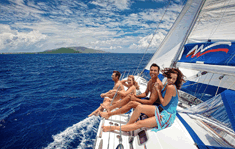 You don't need to know "HOW" you are going to create something, you just need to know WHAT you desire.
Let your list sit for awhile.
Then come back to it and compare the items on the list to identify which are the most important to you as follows:
If you could have #1 or #2, but not both, which would you choose? Keep in mind that in making your decision, you are not losing anything. We ask you to compare the two items as if you could only have one of them. This is necessary in order to get in touch with what is most deeply important to you. In real life you can certainly have both.

Continue comparing the one you chose with the next number on the list until you go through the whole list and then label the one you chose as #1.

Start again, compare each item which remains (not the ones you have already chosen), always keeping the one that's more important. When you get to the end of the list, label the choice remaining #2, #3, #4 and #5.

If you get stuck and can't decide which item is more important, then ask yourself, "If I could be, do or have #1 and not #2 which would bring me more bliss?  State the choices clearly so that it is  an either/or choice in order to be able to choose between them.

Most people find their first impulse is the most accurate. Passion arises from the heart, and your heart's impulse is mort likely closer to the truth than your mind's analysis.

Be honest! Answer what lights your fire right now, not someone else's fire.

Avoid the temptation to get to an item on your list that seems really important to you and say, "Oh, that's number one, so I don't need to go through the rest of the list." Go through the comparison process with every item on your list for all five of your top passions.

Don't be surprised if the choices you make change, each time you go through the list. When you are simple and innocent going through the process without holding on to any agenda, your mind and heart will go deeper each time you go through the list.
When you are clear about what you want it will show up in your life,
and only to the extent you are clear! ~ Janet & Chris Attwood
Next week we will do a process with your top five passions so make sure you have them completed.
Check out The Passion Test book, by Janet and Chris Attwood.
To You following Your Passion!
Marilyn