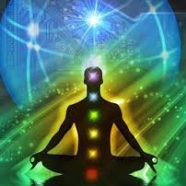 Dear Healers and Creative Entrepreneurs, to consciously uncover secrets about our "Self" that provide us with gifts, it is necessary to look for our vows (deeply hidden beliefs) and blocks. 
It is not our "Self" that is powerless, it is the negative beliefs that are creating a resistance  to share our truths and personal powers. 
Positive messages learned in childhood support our impression that the world is safe and loving, and encouraging self expression. Negative messages will mirror poor images of ourself and judgments of others cutting off our personal power.
Definition of BLOCKS from The Complete Book of Chakra Healing: 
Blocks are points of resistance to our well-being. It is a physical condition, belief, feeling, or spiritual misunderstanding that prevents us from living our purpose. A block can be cause by a physical problem, false mental belief, unresolved feeling, or spiritual misperception , and is a problem because it inhibits the free flow of our natural energy and spiritual self. 
The majority of blocks are stuck beliefs and feelings. These keep us from living our authentic self. 
There are mental, emotional and spiritual blocks. Most of your blocks were formed at a young age from your environment, family, church, religion, culture, past lives, current events, genealogy… 
The Blocks
Physical= physical problem, ailments, disease, or pains

Mental= a belief + a belief, keep us from actualizing our inner self.                                This single belief,"I'm separate from God/Divine Source/Quantum Field" fertilizes these six beliefs, I'm bad, I'm powerless, I have no value, I don't deserve, I am worthless, I am unlovable. 

Emotional= a feeling + a belief, relationship & money issues, suppressed feelings (not ok to feel ___), miss labeling of our feelings (feeling excitement as fear)

Spiritual = beliefs and feelings related to ideas of deservedness of divine love and/or acceptance of universal abundance. These blocks are the most powerful because they are the foundational cause of all issues. Where ever the true essence of ourself is denied, there is a spiritual block. 
Whatever we heal on the spiritual level we heal on all levels!                          
Heal the soul and the soul won't carry the issue into the next life.
These beliefs and feelings become blocks when we don't release them when we are through with them. This is why it is important to be in our bodies,  feel your feelings and release them completely with the experience is over, otherwise they get locked into our energetic system. 
Once a block is energetically set we take it on unconsciously and build other beliefs and feelings around it, supporting it, creating patterns that block our free and natural expressions. These patterns and beliefs begin to define us and we believe they are who we are. Not true!
Patterns are not always from this life time. We can carry over energetic patterns from past lives which our souls carry over into this life time. Our Soul programs these patterns and beliefs in our unconscious mind and energetic system (chakras and cells).
Uncovering, letting go of the lies and learning from your belief/vows/patterns will set you free of shame, guilt, and your unworthy or not good enough feelings.
As we breakthrough this programming  your true Self will start to emerge and if you allow it, brilliantly express itself in the world. It is a very expansive, rich, grounding, and loving experience.
As healers and creatives, healing ourselves will automatically turn up our capacity to better help our clients and humanity with our gifts. We can't hold space for those to do what we can't do ourselves. If we expand our ability to be prosperous and loving, love and prosperity grows exponentially in the universe.
Start by investigating your beliefs related to the 1st chakra.  Are you feeling connected to others, your tribe/family, to Source, humanity… Then ask do you feel supported and safe with them? If not this is a good place to start your journey, because everything else builds on these beliefs and the vows you made here as a young child.
Your world starts within your mind, what do you desire? Become it!
Loving you,
Marilyn
Please share comments and questions… below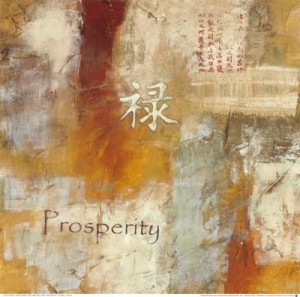 A Mind, Body & Spirit Breakthrough Your Blocks Tele-Training
The Prosperity Breakthrough SystemTM
For Healers & Creative Entrepreneurs 
    12 Tuesdays, 8:30pm EST, 5:30 PST
1 1/2 hours long
Limited to 10 participants 
 Healers and Creatives, The Universe is calling out to you to do your inner work around your relationships with money, body, self-love, career/calling, and worthiness, in order to live your purpose and make a difference in the world!
No more hiding out, It is time to step fully intoYOUR POWER!
The Prosperity Breakthrough SystemTM works with your mind, body and spirit using the chakra system as a pathway for addressing the core areas of your life and transforming and healing your negative deep rooted core hidden vows, blocks, and patterns that are sabotaging your personal and professional success. This process enables a natural flow within your various energy systems (feminine/masculine, grounded/spiritual, giving/receiving…), and turns on and up your energetic vibration helping you to better identify and express who you are in the world.
Are you READY to breakthrough your blocks around money, being seen & heard, life harmony and self worth, so you can express yourself freely, make a difference in the world while living a life you love and have financial freedom and independence.
Call me for a complimentary Discover Session 805 883-8598