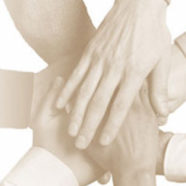 Our world is calling all leaders to wake up and stand up for what they feel compelled to change or create. You are more powerful than you believe in your ability to have a positive impact and influence in the world.
This is an incredible time to be alive!
Whether you are 10 or 103 years old, you have influence and impact on the direction our world is moving towards. Through your actions, words, deeds, attitude, relationships, consciousness, and attention you create impressions all around you. You influence way beyond your immediate environment.  Becoming aware that you do have influence and impact by everything you do and are is important and I encourage you to take more ownership of what you are producing in the world and help others with your knowledge.
We are being called to change and generate a new consciousness about ourselves, our planet and the universe.
The stage is set for us to play in new and exciting ways, collaboratively & consciously.
All leaders (mothers/fathers, teachers, inventors, experts, visionaries, health professionals, seekers, trail blazers, spirit raisers, politicians, government officials etc.) who do what they love to do are able to inspire others to be remarkable.  Share how to thrive, love, shine, celebrate and be yourself.
Let's thrive together!
Please, share your stories of the leaders that you notice generating change for the good of humanity and the planet. Share how you are remarkable and leading the people around you.  Let's celebrate being wonderful agents of change!
And just in case you haven't thought of yourself as remarkable, a leader or an agent of change…what if you've just been asleep and are now waking up to the possibility that you have followers?  What would you be, to truly be you, and feel remarkable?
I see YOU! And I want to share your story with all my followers. Please comment below. Share the inspiring stories that can make even the smallest difference. If you think you have a story you'd like to share with a wider audience, please contact Nicole.SilverLiningPR@gmail.com to set up an interview on my podcast "Millennials & Money Cafe."  Click LINK to listen and subscribe.
Marilyn