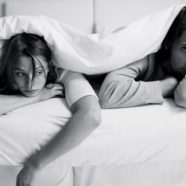 The #1 dating mistake for women who want to be in committed long-term loving relationships is assuming that a strong desire for a date means they're the "ONE". Without more discernment and giving the relationship more time, many women are left feeling hurt, abandoned and wondering what is wrong with them.
Highly sensitive, millennial, and creative women I've coached or just talked to about relationships have shared many stories with me about how they were hurt, let down, and disappointed with someone they were dating because they put all their emotions into one guy too early.
This dating scenario usually plays out many times leaving the women thinking something wrong with her and feeling there aren't any good men. As I'll share in the video below, you've got to change how you're dating to get better results and find your partner.
Watch the video below to learn about the #1 dating mistake women make.
Learn:
How desire is different than love (the trickster)
7 characteristics that would identify him/her the as the potential "ONE"
5 dating recommendations to finding the "ONE"
Please share your thoughts, feelings, and experiences with us if you feel inspired.
Please share this video with those you feel would benefit from this information if you did!
Notes:
Characteristics of a potential partner who is the "ONE"
You've spent at least 3 months dating each other doing a variety of activities so that you can experience their beliefs, challenges, inspirations, and feelings…
They can communicate well with you their needs and desires.
You are introduced to their friends and family.
They're compassionate and respectful of what is important to you.
Accepts you for the most part unconditionally, you can be yourself around them…This is a work in progress.
They don't run or avoid challenges in their life or yours.
You BOTH decide you will date each other exclusively and continue to grow and get to know each other.
Dating recommendations:
Have your own life, be interesting and interested
Don't baby or mother him-let him show up as an empowered man
Watch for attracting the Narcissist.
Watch for attracting the Avoidant. Read Attached the new science of adult attachment
Don't look for validation from your dates, lovers, or partners that you are "enough", "lovable", "pretty", "sexy"….no one can do that for you, it starts with you….Do your own inner work.
Healthy relationships take time, energy and commitment, just like anything else important to you! To learn how to deeply care for yourself and someone else is a scared and awesome journey with ups and downs.