My passion is to wake up millions of people from their habitual unconscious lives and help them stop their suffering from thinking they are broken, unworthy or not good enough… and have them embody how powerful, unique and brilliant they really are.
As a transformational expert I know change requires you to take the right actions in the right order to get the results you desire. Managing your mind and energy is key to your personal and professional success. Most people don't know how to manage any of those three area. Instead of designing, and planning their lives they are reacting to them. 
I know that Highly Sensitive Healer and Creative Entrepreneurs get overwhelmed and overstimulated with too much to do, too much going on around them and with all their creative & deep thinking.  Dealing with people, chaos, clutter and other people's energies become distracting factors to our day. We can end up feeling like a leaf being blown around on a windy day; Up/down, high/low, happy/depressed, inspired/overwhelmed, light/heavy….
Being creative entrepreneurs managing our mind and then our actions is very important as we have the tendency to run wild with ideas and believe everyone of them is important. We also have a hard time managing our time as we are not use to using structures to help us manage our very creative minds and we don't have healthy and strong boundaries with others. (until we learn them) Because we can feel everyones energy we are usually tending to nurturing or helping others solve their problems (something we are really good at) rather than attending to ourselves and creating our own success.
I have a theory that we are such good problem solvers because as children we could feel everything that we didn't like feeling and if we could solve the problem that our friends or parents were having and they felt better, so would we! What do you think?
So I know as creative entrepreneurs we don't like to feel we're boxed in, we want to feel in control, but not sacrifice of ourselves. We want to have harmony between our personal and professional lives, have fun, have healthy loving relationships, feel free to be ourselves, make a difference in the world and not be overwhelmed!  
RESULTS when you coach with Marilyn
* feel free, safe and confident to be yourself
* learn structures and systems that help you stay grow
* create a mindset that serves you manifesting your desires
* create healthy boundaries
* grow your intuitive skills for better decision making
* remove your money blocks and create financial freedom and independence
* attract and influence a bigger cliental and audience
* know and live your passions and purpose
* express your authentic and unique gifts to the world
* overcome speaking blocks
* find your love
Marilyn creates a scared, safe, confidential, empowering and transformative relationship with you to support your evolution in both your personal and professional life. She likes to work intimately with her clients one on one or in small groups. Personal attention is key.
She offers customized VIP Breakthrough packages to fit your schedule and needs for support, check out this webpage for offerings
http://www.marilynomalley.com/packages/
Call Marilyn for a discovery session  805 883-8598 and sign up for my  Newsletter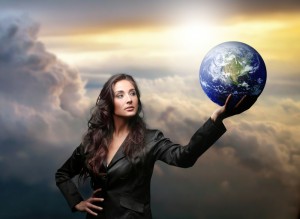 Why Would You Hire Your Own Coach?
Success is a science. There is a system that as your coach I will teach you. You can't do what you don't know. If you are not aware of the causes of your life and business results, you can't change them efficiently and permanently. If you don't know where you want to be or what you really desire you won't be able to do and be what is necessary for you to achieve the successes you desire.  I teach you the system for creating what you desire and you can use it over and over for creating your life and business.
Not only is there a system for success, this success practice will reveal the powerful, brilliant, worthy and loving you. Really been seen and heard by someone is very powerful and profound. It changed my life and it will change yours. Having a transformational expert, coach, or mentor on a regular basis is empowering, inspiring and one of the best investments you can make for yourself if you want to create lasting change, be your best and create more in your life.
Feeling safe is a must for you to be able to make changes in your life. It feels safe having a transformational coach guiding and supporting you through your inner breakthroughs, heart traumas and new habits that seem risky because you've never been there before. If you don't feel safe you won't go beyond where you are now. If you are unclear and afraid of the unknown, you won't take actions to transform.  As your coach you can trust me to take you into unknown and exciting territory with your best interest in mind. I know the system and what is needed to make the life journey you are on safe and efficient.
When you start to make changes in your life and receive more into your life, it feels exciting and uplifting. All is good until it starts to unconsciously feel like too much (because you are not use to being in this place).  That is when you start to feel uncomfortable because you feel too happy, you don't feel safe or you feel overwhelmed receiving so much attention, and you start to sabotage yourself, so you can bring yourself down to where you feel more energetically comfortable. I will help you learn how to manage more in your life, so you don't abandon yourself and your dreams.
As an expert transformational coach I understand what it takes to be in transition and up-level your life or business mentally, spiritually and physically. I will lead the way for you to have the greatest success in the least amount of time, sharing the hows, whys, and transformational system & tools…etc.  I will spot your self sabotaging patterns, beliefs, vows and negative thinking quickly, so you can stop tripping yourself up and move forward confidently.
You will not take yourself as far as you can go or think as big as you need to, on your own. Remember, you only know what you know!  That is why you can't change without new information, new actions and habits, and new beliefs that are aligned with your vision.  I couldn't have made my leaps of faith and life changes without my coaches and mentors guidance and assurance.
At times you will feel lost and confused. Transition can have you feeling like your Alice In Wonderland down the rabbit's hole wondering what is real and what isn't.  Change is exciting and terrifying at times because you have to let go of parts of yourself that were lies and uncover the genius that was buried. It is important to have someone who you feel safe with holding your big vision for you while you are taking the steps necessary to make your life or business shift.
As your transformation coach, I will hold you as a whole, creative and resourceful person.  You are not broken and there is nothing about you to fix other than your present distorted programming of yourself.  You are more brilliant and powerful than you can imagine! I will connect you to your spiritual truths, connect you to your heart, purpose, strengths, talents and unique gifts expanding your sense of yourself. I will challenge you to get out of your comfort zone to grow and accomplish your visions and goals with compassion and sensitivity. Most people won't and can't do this for themselves. I am committed to your success and you need to more committed to it than I am!
I will celebrate with you along the way. You most likely don't take time to realize your accomplishments and successes which is a very valuable expereince. Rushing onto what is next is the usual habit.  In the absence of celebration you take for grated how you have grown and what you have learned. You neglect to value what has been manifested by you and therefore diminishing what has been created by you.  Watching you blossom and influence the world will be celebrated all along the way.
Finding the right transformation coach for you will change your life!
I would be honored to be your transformational guide!
I offer customized programs to fit your schedule and needs for support 1/2 Day VIP Intensives,  6 month or 1 year programs, as well as group programs. Check out —->  PACKAGES & RETREATS 
Call me for a discovery session about how my programs can support you. 805 883-8598
Let's remove your self sabotaging programming and beliefs, expand your opportunities and raise your energy, so you are living the life that supports and reflects your authentic creative, successful, worthy, loving, spiritual and abundant self.
Your Power to create your big dreams comes from within you, not from outside you.
You are the only one who can change you and what is limiting you from creating your dreams. 
Marilyn O'Malley
CoachMarilyn1@gmail.com
https://www.facebook.com/coachmarilyn